Contact Indianapolis Oral Surgery & Dental Implant Center
There are many ways to communicate with our office. Please choose the method most convenient to you.
Please use this for general practice inquiries only – specific patient care questions must be addressed with your doctor during a consultation appointment. Complete the form below to send us an email.
What Our Patient Have to Say About Us!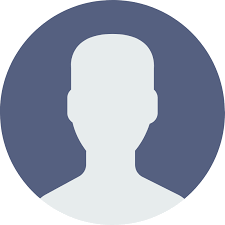 I was having problems with my teeth, and I was getting ready to lose a bridge, and I just told my dentist, "I just don't like false teeth." And he suggested that I look into the implants, and he worked with Dr. Falender. It's a permanent denture; it is connected to my bones with four screws. The dentist will be able to take them out once or twice a year so that he can clean them and put them right back in there. So at no time will I have to go without teeth. For all my friends in Indianapolis, Terre Haute, Bloomington, Muncie, Indiana - anywhere that they can come - and if they need an All-on-4® procedure done, I highly recommend Dr. Falender.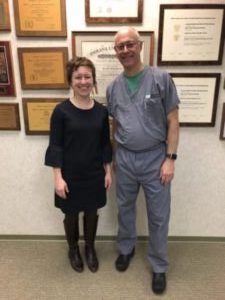 "I didn't realize how much TMJ was impacting my life because I'd lived with the symptoms for so long, but Dr. Falender and his staff were so compassionate, knowledgeable, understanding and helpful. I'm so glad I sought their help-they've made such a difference! Thanks for all you do!"
Your Neighbors' Choice For Indianapolis Dentistry
That your neighbors prefer Indianapolis Oral Surgery & Dental Implant Center for their restorative, family, and cosmetic Implant dentistry needs is evident from all the surrounding communities they regularly visit us from.
Your neighbors from the surrounding communities trust Indianapolis Oral Surgery & Dental Implant Center with their oral health care needs. One thing characterizes our patients from the area: they want an excellent oral health care provider; and they also want dentistry to be fun, relaxing, and proactive. Challenge accepted!
Here are some of the Indianapolis communities that we serve excellent, fun, relaxing, and proactive dentistry to:
Beech Grove, IN
Speedway, IN
Lawrence, IN
Greenwood, IN
Plainfield, IN
Brownsburg, IN
Zionsville, IN
Carmel, IN
Fishers, IN
Mooresville, IN
Westfield, IN
Franklin, IN
Greenfield, IN
Noblesville, IN
Lebanon, IN
Do you live in one of these communities? Read our recent patient testimonials to find out what your neighbors find so thrilling about choosing Dr. Falender over other dentistry providers in the area. When you're ready, book an appointments to taste what fun, convenient, and relaxing first-class Indianapolis Oral Surgery & Dental Implant Center is really about.
Your Smile Is Waiting For You
Give your smile a second chance; you've earned it. With dental implants in Indianapolis, you can once again enjoy the foods you like and smile with your loved ones – with complete confidence!
Our Team Looks Forward to Welcoming You To
Indianapolis Oral Surgery & Dental Implant Center
We hope we're your dental home for life! You can contact us by filling out the form below. Let's discuss your goals, swap stories, and care for your smile.